Well, as you may have inferred…we're trans women. That doesn't dictate everything in our lives, but it does make it much more likely that we have a lower budget than your average Broadway musical. To afford this tour, we've got a bangin' Indie GoGo going. Won't you help us out?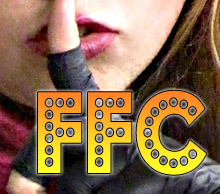 (http://www.indiegogo.com/projects/the-fully-functional-goes-east/x/147283?c=home)
We need $2500 dollars to make this show fly high.
Getting our cast eastward is no easy task. In fact, it's costing us nearly $1600. Sure, we get free peanuts and soda on the way, but the cost is still high.
Additionally, we are renting theater space in NYC ($350). We will be printing programs, T-tickets, and Certificates of Good Personhood ($75 per show X 5+ shows = almost $400). We also need to make shirts and DVDs to sell at our merch table, a significant part of our income/our pay for doing this work.
We are sponsored by a small number of college tour stops and by our merchandise table, but we need this money to complete our budget.
Key to the ethics at this show's heart is respecting the stories of the people involved, and in a world where trans women are seriously economically disadvantaged, that can mean paying them. Any money we make over our goal goes straight into our performers' pockets